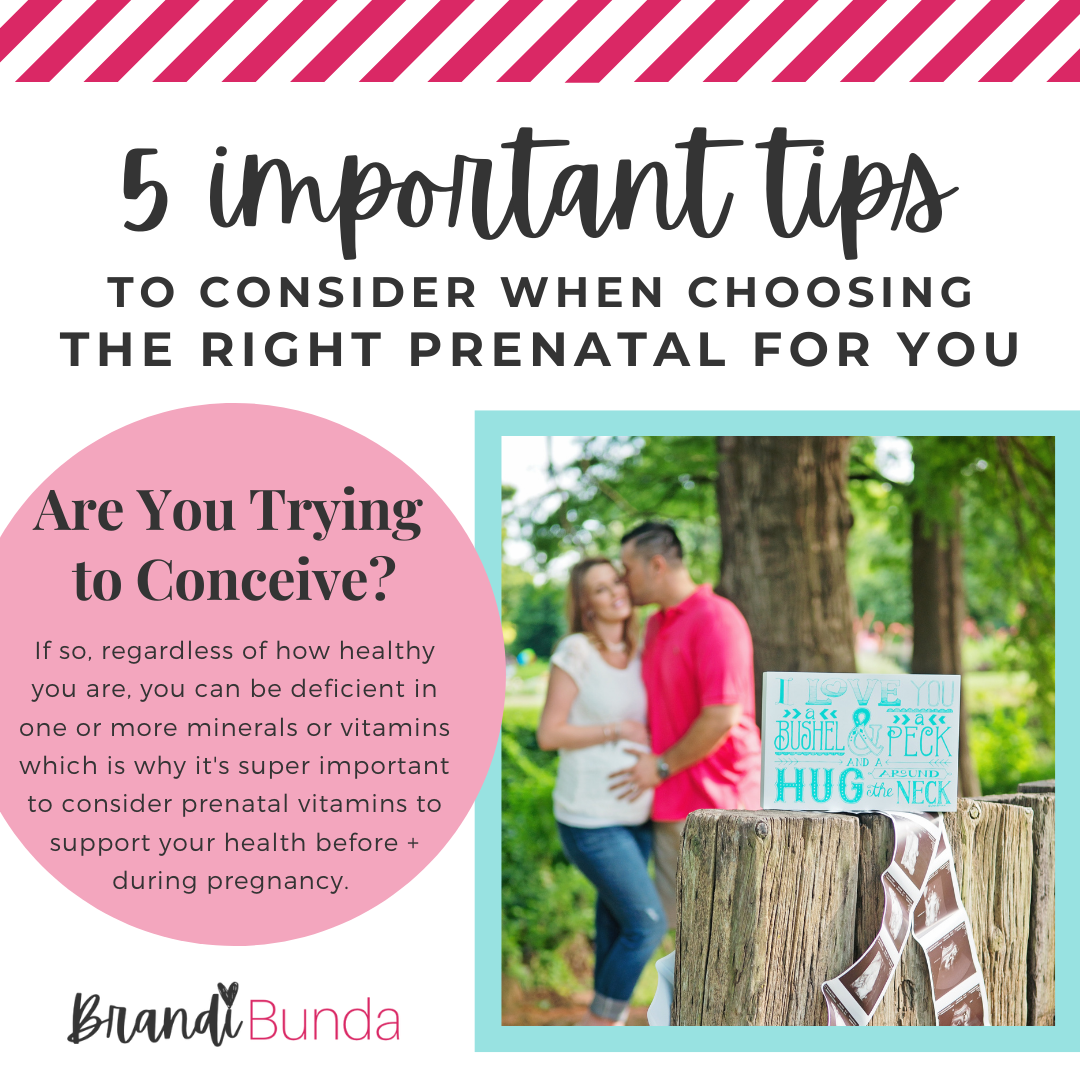 As a hopeful parent-to-be, you want to maximize your chances of a healthy pregnancy. In terms of nutrition, that means getting the vitamins and minerals you need. But even the healthiest, most disciplined diet alone is not enough to give the baby all the nutrients necessary to support his/her growth.
That's where prenatal vitamins come in! In fact, prenatal vitamins are a game-changer for your fertility journey and for the health of your newest addition.
Did you know that taking prenatal vitamins can improve your chances of getting pregnant and help ensure a healthy pregnancy?
Prenatal vitamins support your nutritional needs to help your body function better. For fertility, prenatal vitamins for women and men can improve egg quality and increase sperm motility. Taking quality prenatal vitamins two or three months before trying to conceive can make a world of difference!
Be sure to add hello@brandibunda.com to your address book and move my email to the Inbox tab if you're using Gmail so you don't miss any updates!