Jul 8, 2023 07:58 PM Central
Brandi Bunda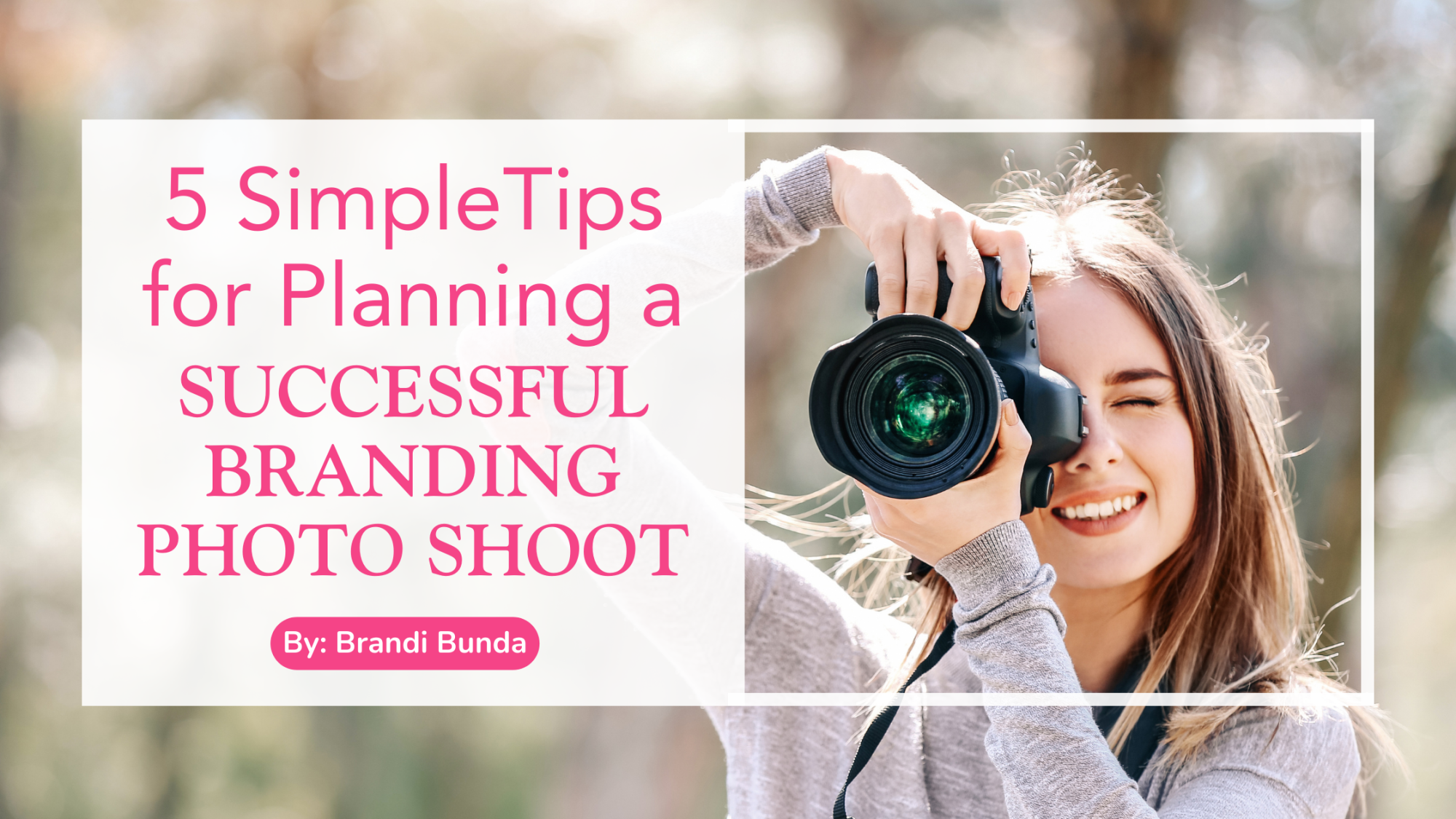 In the world of entrepreneurship, it's important to put your best foot forward. One of the most effective ways to brand yourself and your business is through visuals, including branding photoshoots. However, planning a photoshoot can be overwhelming, especially if you're doing it for the first time. In this blog post, I will share some tips for planning a successful branding photoshoot that will help showcase your business and your brand in the best possible light.
Set clear goals for your photoshoot
Before starting to plan your branding photoshoot, it's important to set clear goals for what you want to achieve. Ask yourself a few questions like: 'What is the purpose of this photoshoot? What kind of shots do I want to take? What emotions do I want my photos to evoke?' Once you have a better understanding of what you want to achieve, it'll be easier for you to communicate your vision to your photographer.
Create a mood board
Creating a mood board is a crucial step in visualizing your branding photoshoot. Use Pinterest or Canva to gather images that resonate with your brand, including color schemes, props, and poses. This will help you communicate your vision with your photographer and to ensure everyone is on the same page.
Choose the right photographer
Choosing the right photographer is key for a successful branding photoshoot. Look for photographers who have experience shooting for businesses in your industry and whose style aligns with your brand. Take a look at their portfolio to make sure they can deliver the kind of shots you envision. Some photographers charge several hundred dollars for a full session, with digital images… if you can swing it – it's 100% worth the investment.
However, if you are on a limited budget, I recommend finding a local photographer who is offering mini-photo sessions in your area. These sessions are usually offered at a discounted rate because the setup and location are predetermined. They are shorter sessions (typically 30 minutes) and the number of edited images you receive is much less than in a normal session. Nonetheless, they are a great way to get fresh, updated photos for you to use on your website, on social media, or any kind of marketing collateral for your business.
Select the right location
Location plays a significant role in the success of your branding photoshoot. If you can choose a location, select one that resonates with your brand and provides a good backdrop for your shots. Consider your lighting, privacy, and travel time when choosing your location.
Plan your outfits and props
Your outfits and props can make or break your branding photoshoot. Make sure your outfit is comfortable, representative of your brand, and fits the location and mood of your shoot. You can also use props to add personality and depth to your photos.
Final Thoughts
A branding photoshoot is a great way to elevate your brand and showcase your business's personality. By following these tips, you can create a photoshoot that captures your brand's essence and resonates with your target audience. Remember to set clear goals, create a mood board, choose the right photographer, select the right location, and plan your outfits and props. With these tips in mind, you'll be well on your way to a successful branding photoshoot. Good luck!
** If you plan a photo shoot, I challenge you to share one of your photos on social media, and be sure to tag me so I can celebrate you taking this step to elevate your brand!