10/20/2023 10:10 AM Central
Brandi Bunda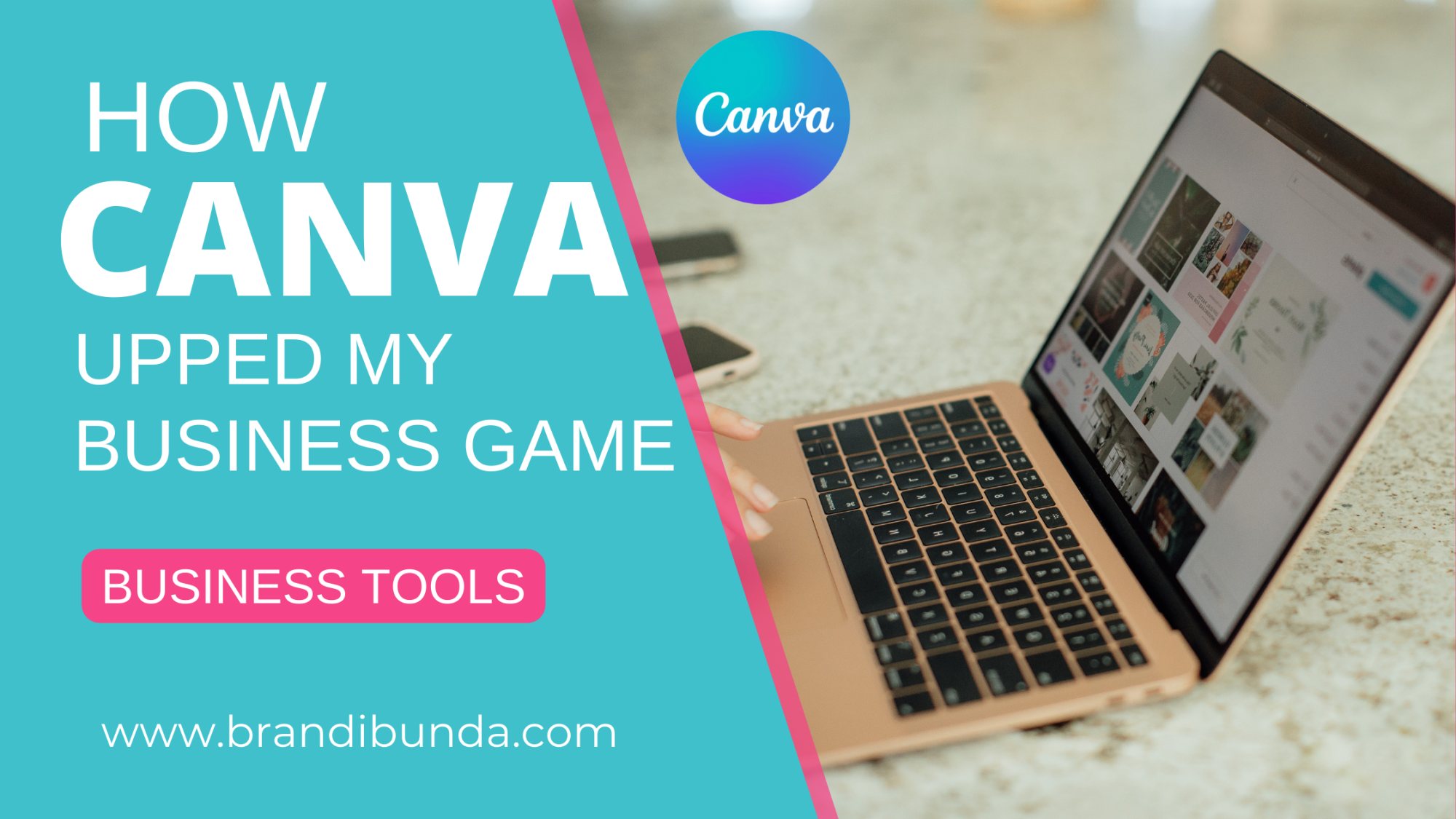 How Canva Upped My Business Game
As a solo entrepreneur, I'm always looking for new ways to optimize my time and productivity. I stumbled on Canva back in 2019 and it has been a game-changer for my business! Canva is a user-friendly graphic design tool that anyone can use to create professional designs. I love it so much, it's the only designing tool that I use for my business and for my client projects. It's so easy to learn once you get comfortable using the software and will allow you to show up online in a more professional way.
Here are 7 ways you can use Canva for your business:
1. Create social media graphics:
Before Canva, I would spend hours trying to create the perfect Facebook or Instagram graphics using other design tools but when I found Canva's drag-and-drop feature and wide selection of templates, I could create a professional-looking social media post in minutes… from inspirational quotes to carousel posts and blog graphics all of which are beautiful (to me) + on brand!
2. Make flyers:
Need to promote an event or sale? Canva makes it easy to design eye-catching flyers and posters that will get people's attention. Easily create QR codes to send people to your website, to a blog, or to capture their information in exchange for a FREEBIE that you offer.
3. Design professional-looking presentations:
If you need to give a presentation but don't have time (or the budget) to hire a designer, never fear! Canva's presentation templates will help you put together a slick presentation quickly and easily.
4. Create branded collateral:
Consistency is key when it comes to building a brand, and Canva makes it easy to create consistent branding across all your marketing materials. From business cards to thank you notes, helpful guides, and workbooks, there's a template for everything!
5. Make beautiful website headers:
First impressions are everything, so make sure your website headers look professional and on brand with the help of Canva.
6. Craft attractive email headers:
In today's age of inbox overload, you need to make sure your emails stand out from the crowd. With Canva's email header templates, you can craft attractive emails that will grab people's attention – without spending hours doing it!
7. Design infographics:
People love infographics because they are visually appealing and easy to digest. But designing an infographic from scratch can be daunting – unless you use Canva! With their wide selection of templates and easy-to-use tools, anyone can create an infographic in minutes.
If you're not using Canva for your business yet, what are you waiting for?
Seriously, give Canva a try – your business will thank you! Do yourself a solid and use my link to create your free account and upgrade to Pro whenever you're ready.
This user-friendly graphic design tool is perfect for busy mompreneurs who want to create professional designs without spending hours (or money) doing it.
Let me know if you LOVE Canva as much as I do!