06/03/2022 10:10 AM Central
Brandi Bunda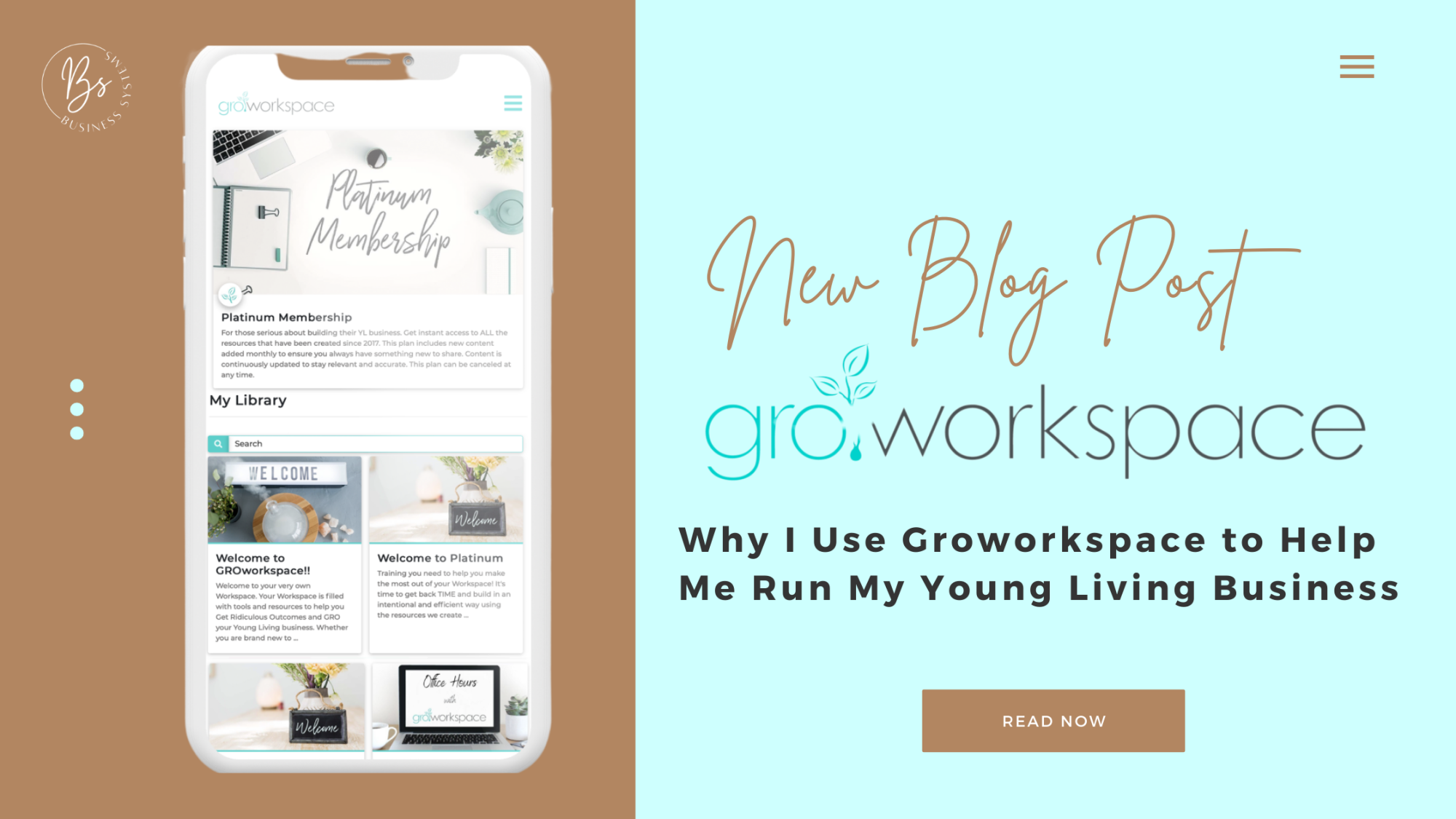 If you are like me, and you run your Young Living business from home, you know that finding the time to grow your business can be both challenging and overwhelming. That is why I am so excited about GROworkspace! This online membership community provides tons of education and resources for entrepreneurs like us, in a fun and easy-to-use format. With GROworkspace, I can connect with other business owners, learn new strategies, and grow my business more than ever before.
I haven't even begun to utilize all the goodness that is at my fingertips because there is so much to choose from, the value really is incredible. As a busy, work from home mom, I need easy buttons to help me run my business in a more professional way, with grace, ease and structure. Plus, everything is easily accessible from my laptop as well as my phone! Win-win!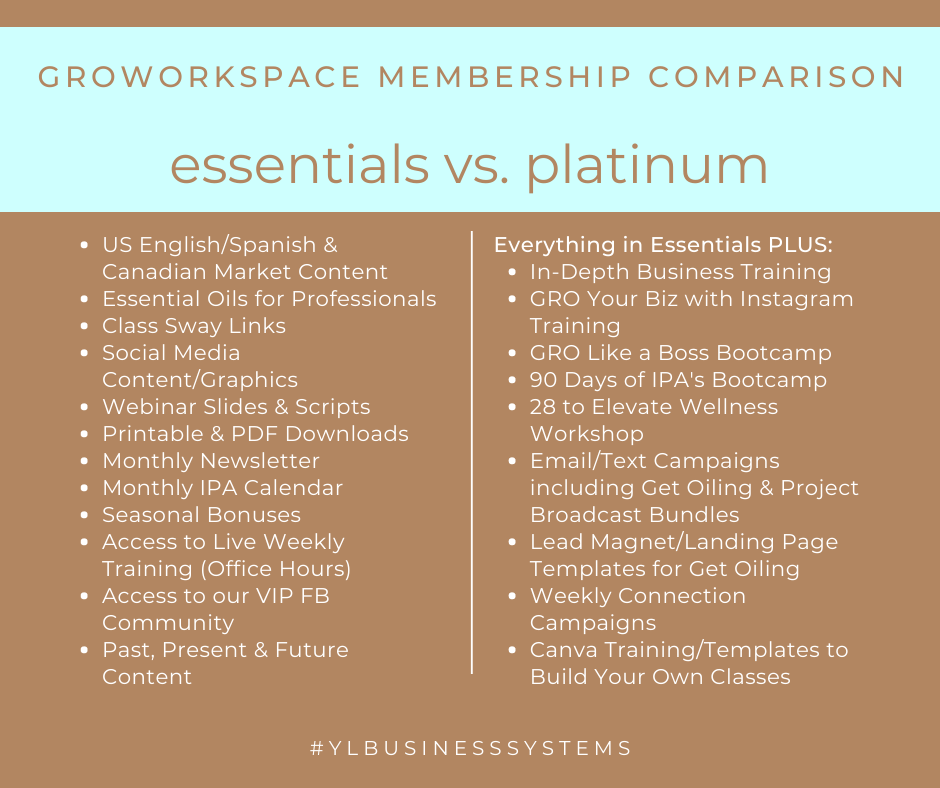 Here are just a few of the features that I love about GroWorkspace:
Sharable Sway Links
Sharing a class is as easy as copy-and-paste with these Sway links. Sway links are customizable and easy to educate your members with the click of a button.
Bootcamps
Comprehensive training Boot Camps designed for new and experienced builders to GRO like BOSS and Get Ridiculous Outcomes.
Young Living Business Training
Step-By-Step business training that will teach you how to GRO your Young Living Business and help you stay organized and motivated.
Printable Handouts
Class worksheets and information handouts designed for your virtual or home class attendees to stay focused, make wish lists and jot down their thoughts.
Monthly Newsletters
Save time and energy when you use our ready-to-send Newsletters that are filled with announcements, YL promotions, and fun product education.
Marketing Material
So many of their marketing materials include editable Canva templates which make personal branding incredibly easy to accomplish when creating lead magnets, making how-to-guides, workbooks, slide decks for webinars, online classes, checklists, and using graphics for your website, blog posts and social media platforms, or sending both email and text communications.
Monthly IPA Calendar + Descriptions
Stay on track with this customized monthly printable calendar of daily Income Producing Activities for new or experienced builders to strategically tackle their daily to-do'.

New calendars are released each month

Provides you with unique IPA's every month that correspond with event's, announcements, and activities in the YL world like rallies and convention.

Email campaign included to share with fellow Brand Partners on your team

Create a static post using the IPA calendar in your oily business group to go back and reference
Class Scripts:
They do the work so you can spend time inviting and following up with your prospects. Save tons of time with their ready-to-use scripts designed for Facebook, home, or webinar classes.
Professional Photography
The endless web search for photos that "kind of look like what you are trying to teach" is over. Each class comes with a library of photography that corresponds to products and topics within the respective class! They also have an array of oily stock photos that you can use for graphics, marketing material, lead magnets, on your website, etc…
Facebook Community
Join thousands of other Young Living Brand Partners in their private Facebook community. This is a great place to ask questions, get support, and ideas from others who have the same goal as you! Having an active membership is required to access this group.
Bi-Weekly LIVE Office Hours
Twice a month, the gals of GWS live-stream their Office Hours every first and third Tuesday of the month on their public FB page. One of those office hours is typically a LIVE training + Q&A collaboration with the Get Oiling team.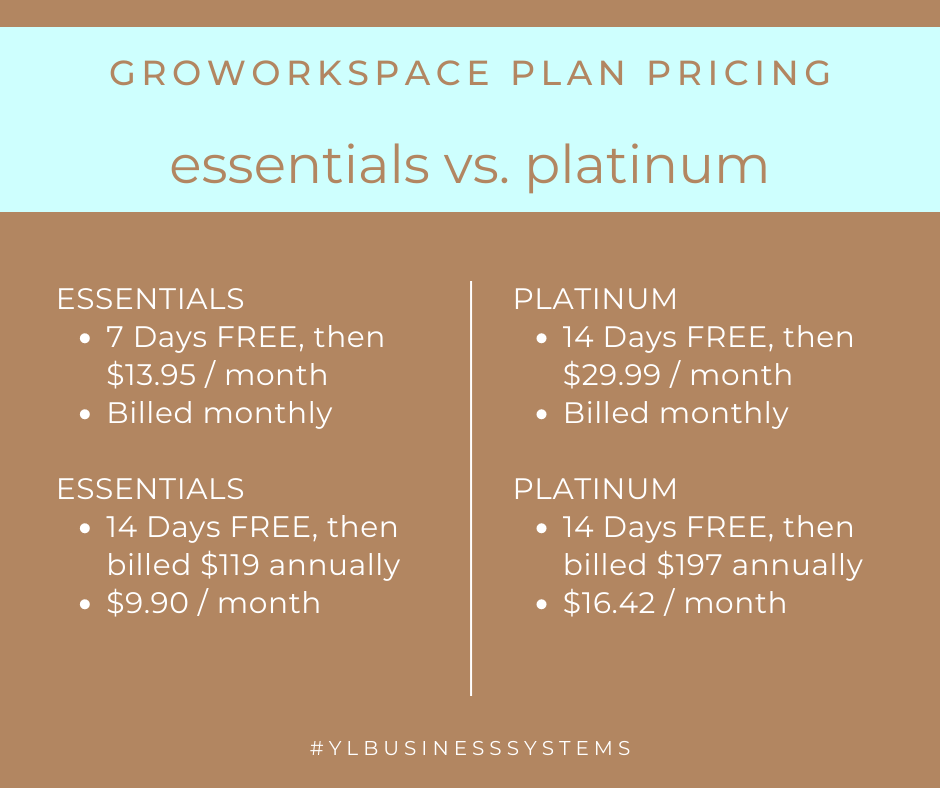 They Have 3 Easy Ways to Get Started:
If you are looking for a way to take your business to the next level, I highly recommend checking out GROworkspace. Trust me, it will be the best decision you ever make!
Everything you need to GRO your oily business at your fingertips. Try out GROworkspace with a free account that includes essential classes for you to share with others, business training to learn the ins-and-outs of the business, and our 90 days of IPAs Bootcamp to stay focused and GRO.
Use one of my links above and get your first 7 or 14-days for FREE depending on which membership plan you choose!